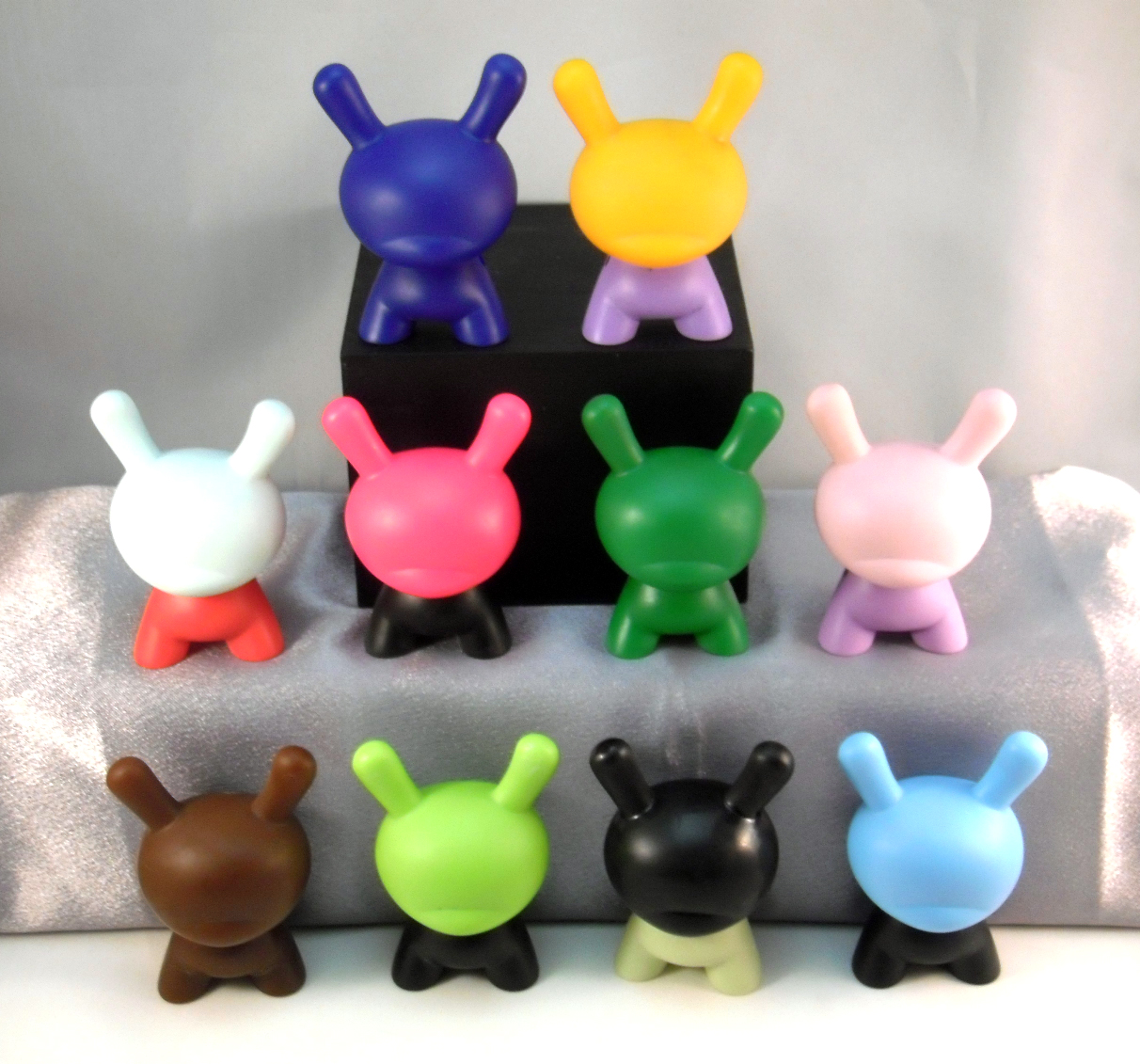 It's time for Contest #2....
Know your Dunny!
In the image above are TEN blank dunnys... the first person to guess ALL TEN original designs wins! Each person gets TWO GUESSES, and there will be hints later on so don't use both guesses at once! There is also a page that exists on the interwebs that has pics of every production 3" ever made, so maybe hunt around for that :)
The prize today is your choice of
TWO 8" x 10" prints
... there are five to choose from and each one is limited to only ten:
The Diurnal Owl
Order of the Invisible Ones
The Elegy of Splendor
The Sermon of Light
This Means We've Lost...
Just post your answers on my
Facebook page here
or you can
e-mail me your guesses here
.