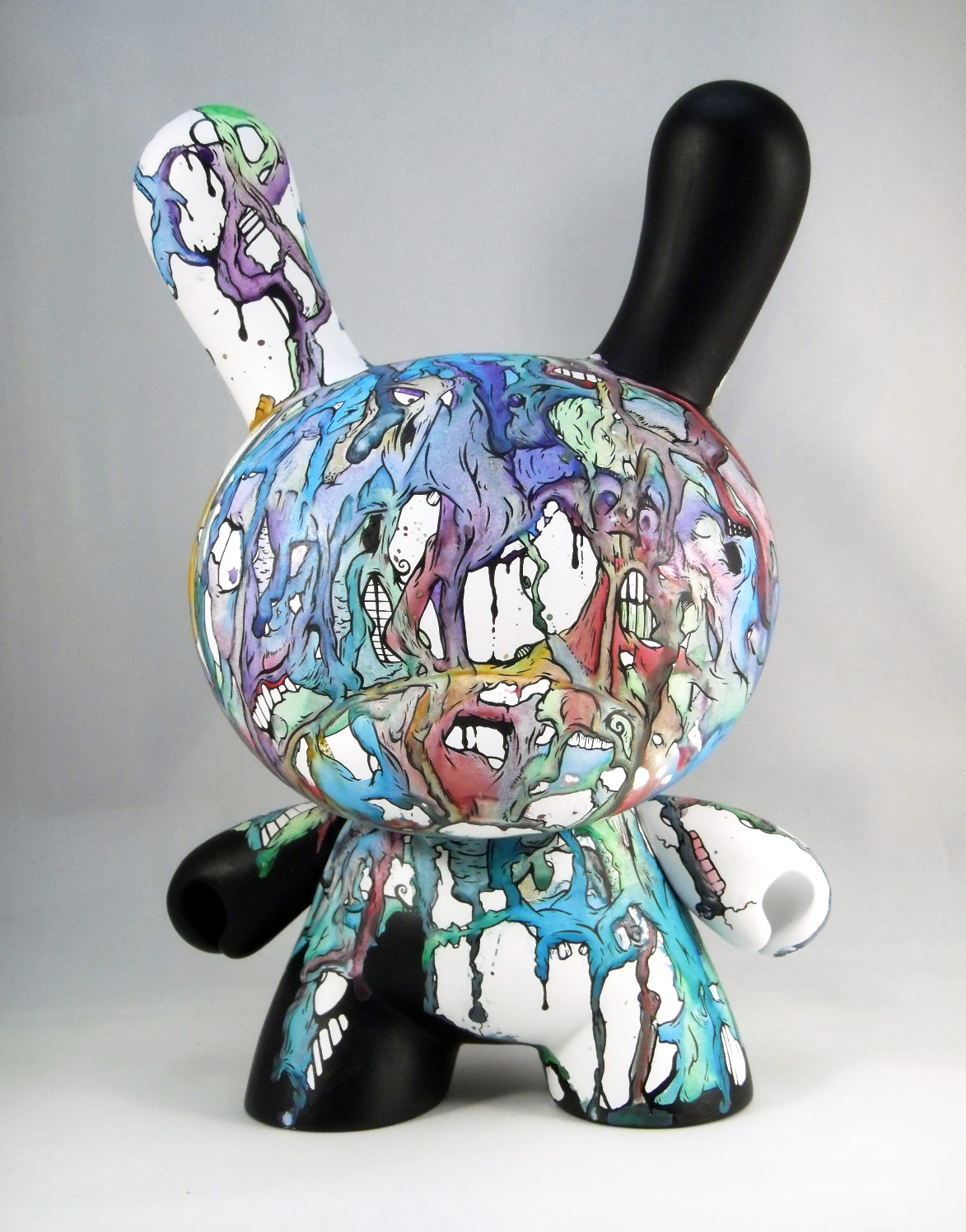 Here is a better pic of an 8" dunny i've been working on, but i've still got some details to finish to technically it's a WIP. Full name of this piece is "
The Amorphous Rebirth of Reincarnation as Seen Inside a Mesh of Ornate Pudding
" and it's my 200th custom!!! To celebrate, I'm going to have a week full of games/contests/scavenger hunts with a new prize every day, so check back starting on Monday June 13th to get in on the fun. Click on the image to make it bigger... this guy has LOTS of details!!