Gone are the days of moving boxes, fixing leaks and gardening.... i'm all moved in to the new house and the studio is up and running! I will try and post on my site more... I know i've said that before, but doing everything by myself is a daunting task and i'm finally getting the hang of it.
On to custom news: This guy is called "The End of the World Party" and it's up in my
store
this week only for a semi open-run. I will make as many of these as I get orders for during that week. For those of you who want a custom from me but the wait is too long, or the price is too high, now is your chance! Each dunny comes with a 5" x 7" matching print, a 25% off coupon for a future purchase of anything in my store (except commissions and subscriptions), and you have the option of naming the piece and it will be painted on the back. These will be numbered, so if you want a low number than order early! Only $75 each and available
here
from 12/1 - 12/8.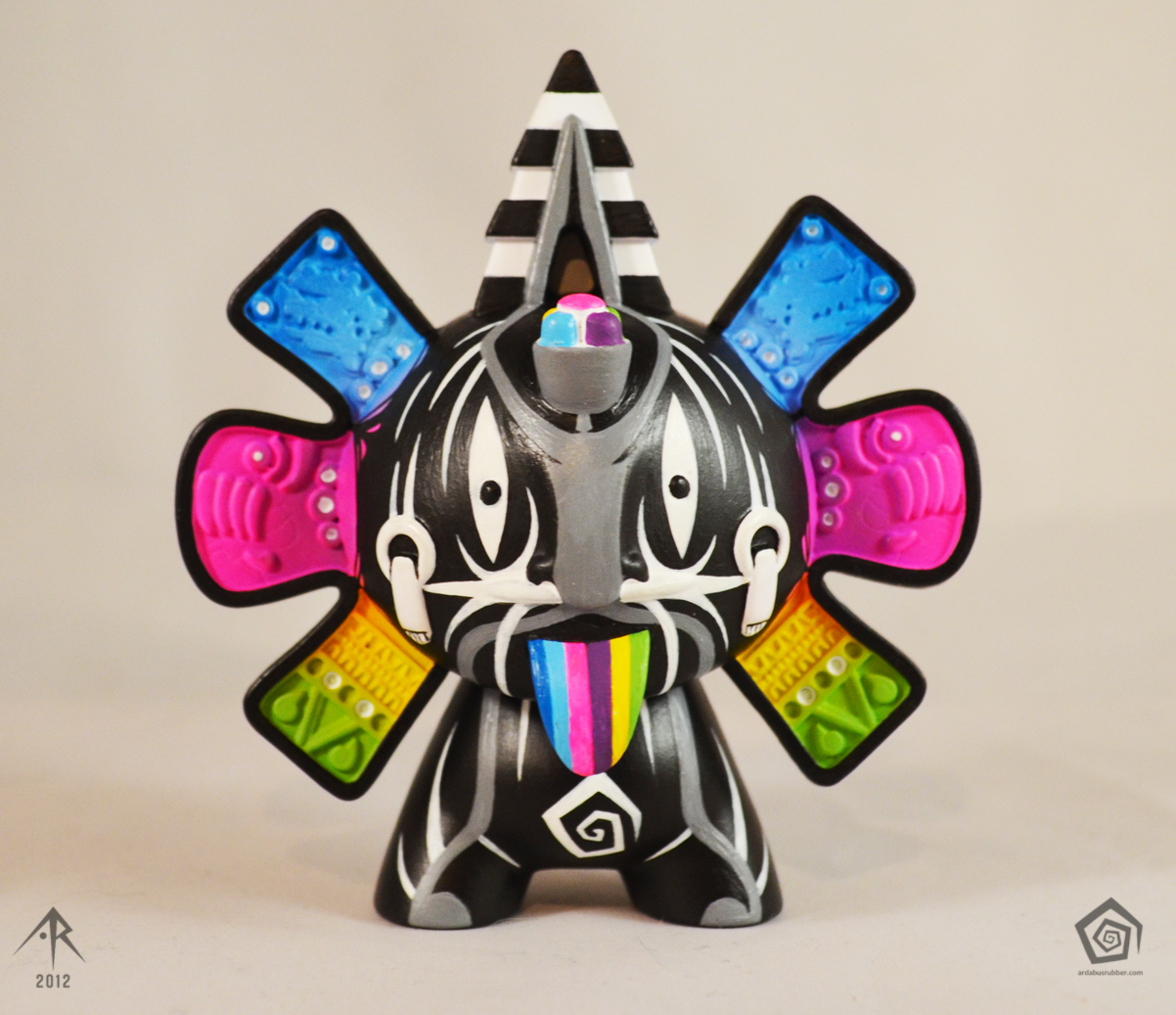 "The cyclical nature of life comes full circle with a cave painting-like image of a man praying for salvation, his mind exploding with the very existence that envelops him and brings his world to an end. With a party."
Thanks for looking, and i have so many posts to make up for so there will be more coming!!!
-ARDABUS