Hey everyone it's time for a new piece!
I did this as a tribute to The Ultimate Warrior (RIP) and his amazing life and reluctantly decided to make a very limited run of them available. He had a huge influence on me growing up and hopefully hardcore Warrior fans will appreciate these thoughtful renditions of his legendary likeness. Maybe this is where my love of crazy people and bright neon colors comes from??? The run numbers correspond with the date and mask color of each print. Done with ink on paper, and digitally colored.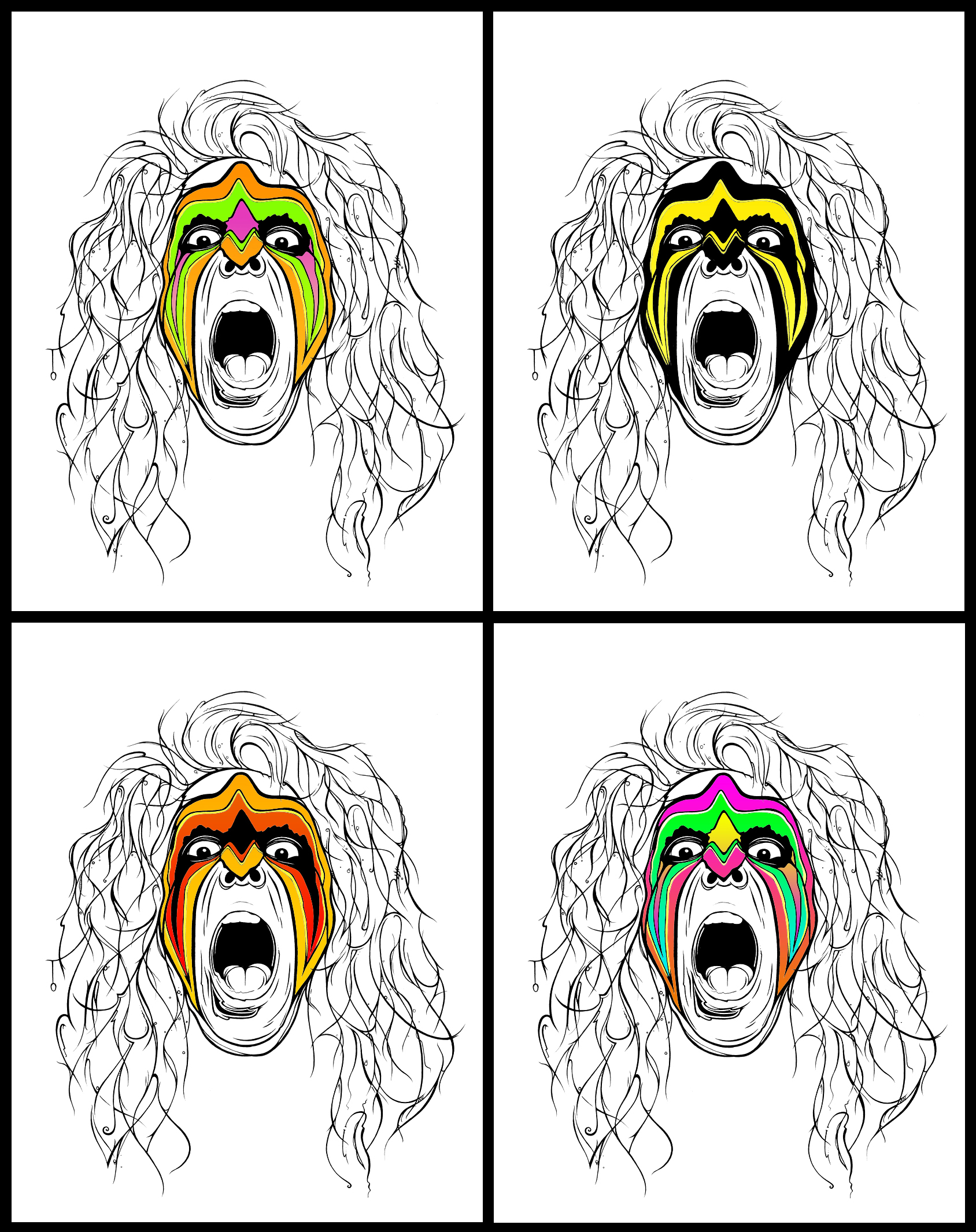 Available in four super limited versions:
- Wrestlemania VI Neon version (top left) - Classic Warrior colors. Limited to only 6, for his victory at WM6.
- Rookie version (top right) - Black and yellow, the mask he wore during his debut match as Ultimate Warrior on 10/25/87. Limited to only 2, for the number of minutes it took for him to win the match.
- Fire Paint version (bottom left) - From his Survivor Series match 11/24/88. Since he was on a team of five, this one is limited to 5.
- My Favorite Color version (bottom right) - Pretty self explanatory, I just had fun with the colors! This one is limited to only 8, marking the day he died. RIP Warrior.
These measure 12x16 and are printed on Breathing Color 310gsm Elegance Velvet Cotton Rag. Each one comes signed and numbered.
$25 each plus shipping, available in my store
www.ardabusrubber.bigcartel.com
.
Thanks for looking, LONG LIVE WARRIOR.