First is "The Proportionate Reaction of Animal Warfare" and is 10" x 14", acrylic on paper. This piece will be the basis for a resin figure of the same name as well.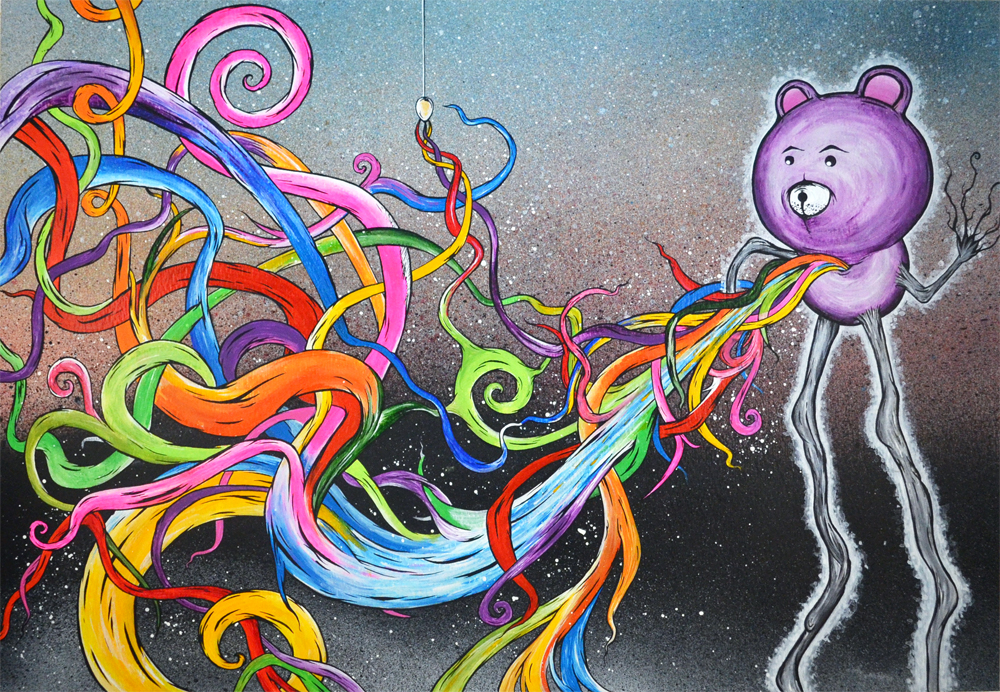 Next is "It's Called Spillage" and is 8" x 10", acrylic on canvas.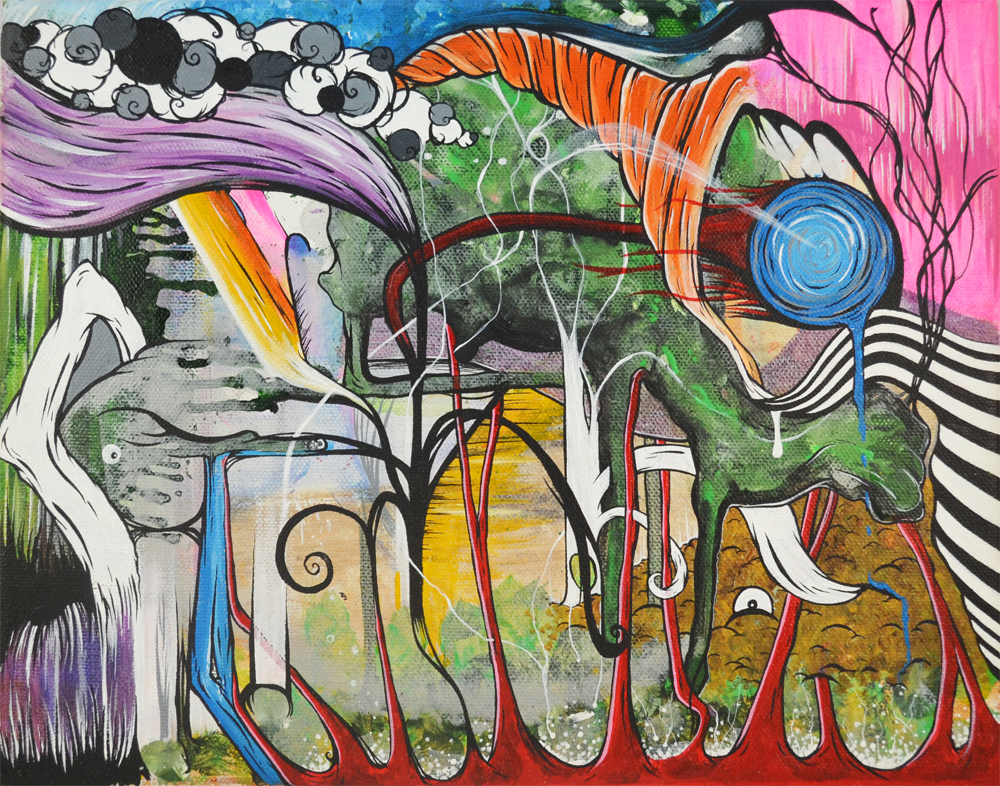 Both of these photos were taken using my awesome new camera, the Nikon d5100. Kicks so much ass but i'm still learning how to use it properly so the photos can only get better!