And now for the first of two posts featuring brand new stuff! This set is a little out of the ordinary for me, but I loved the theme. Based on the old videogame
"Day of the Tentacle"
, i've created the 3 hero characters Laverne, Bernard and Hoagie and the evil Dr. Fred and his Green and Purple Tentacle minions. I kept them true to the characters but gave them a little of my own flair. The 4 characters are 3" Dunnys, and the two tentacles are made of resin. Painted with acrylics and done for one of my subscribers.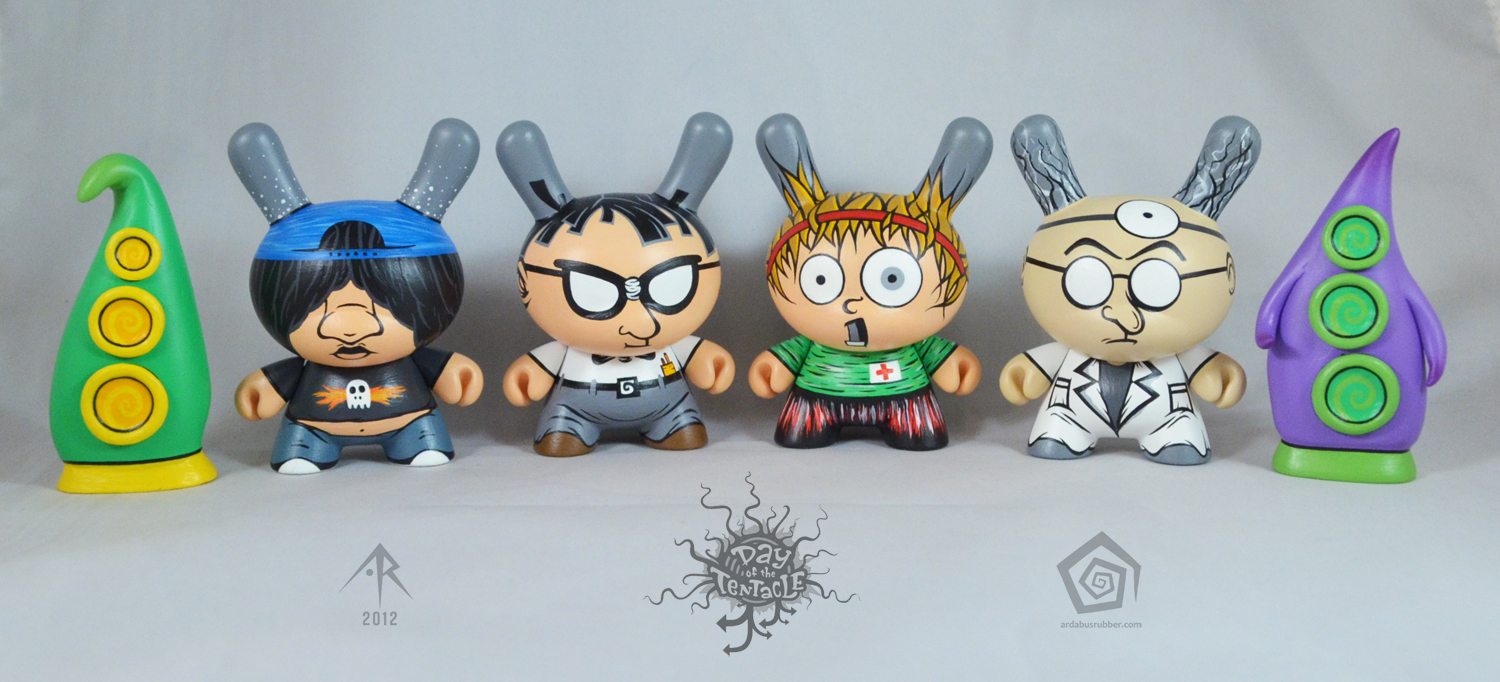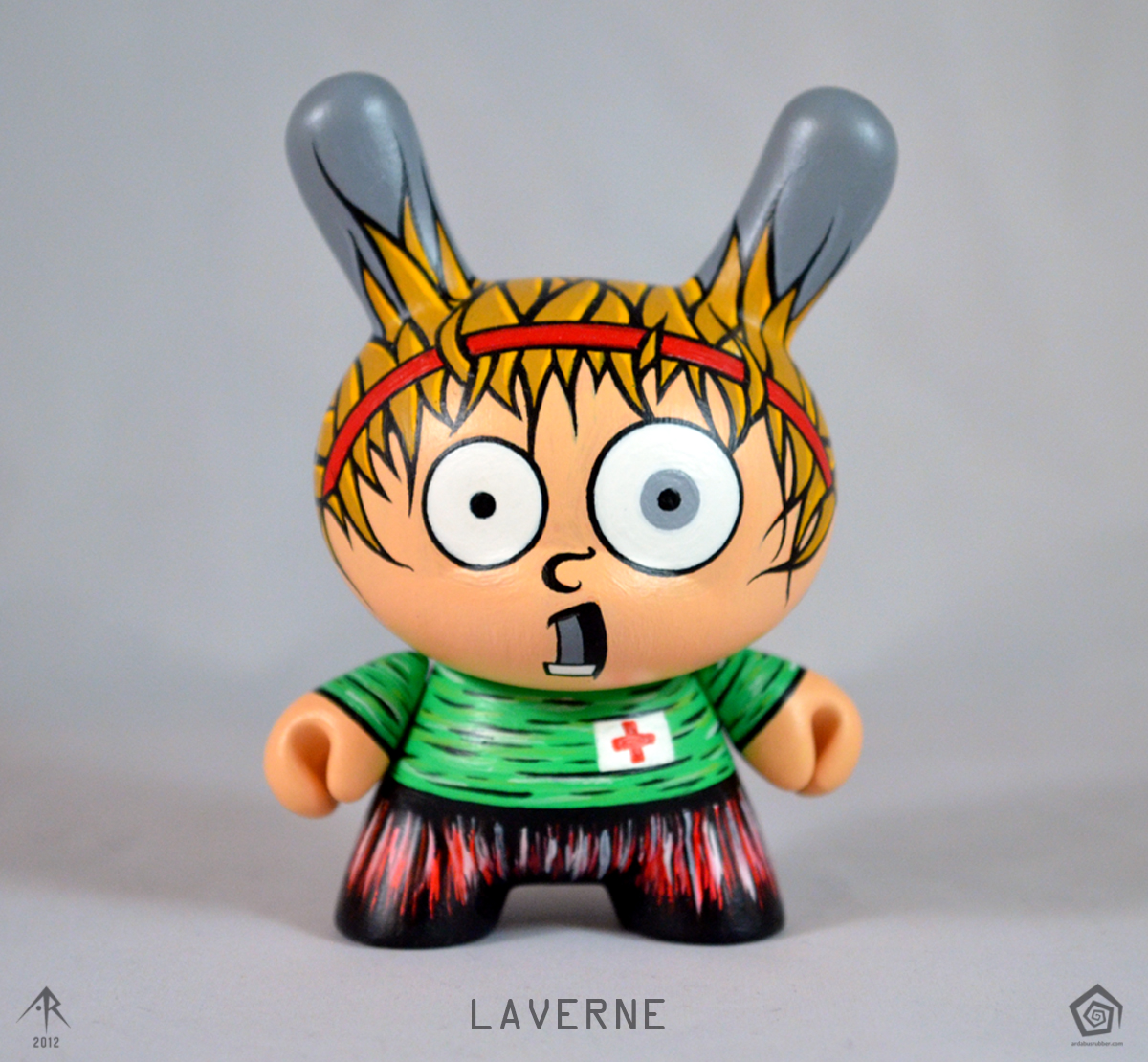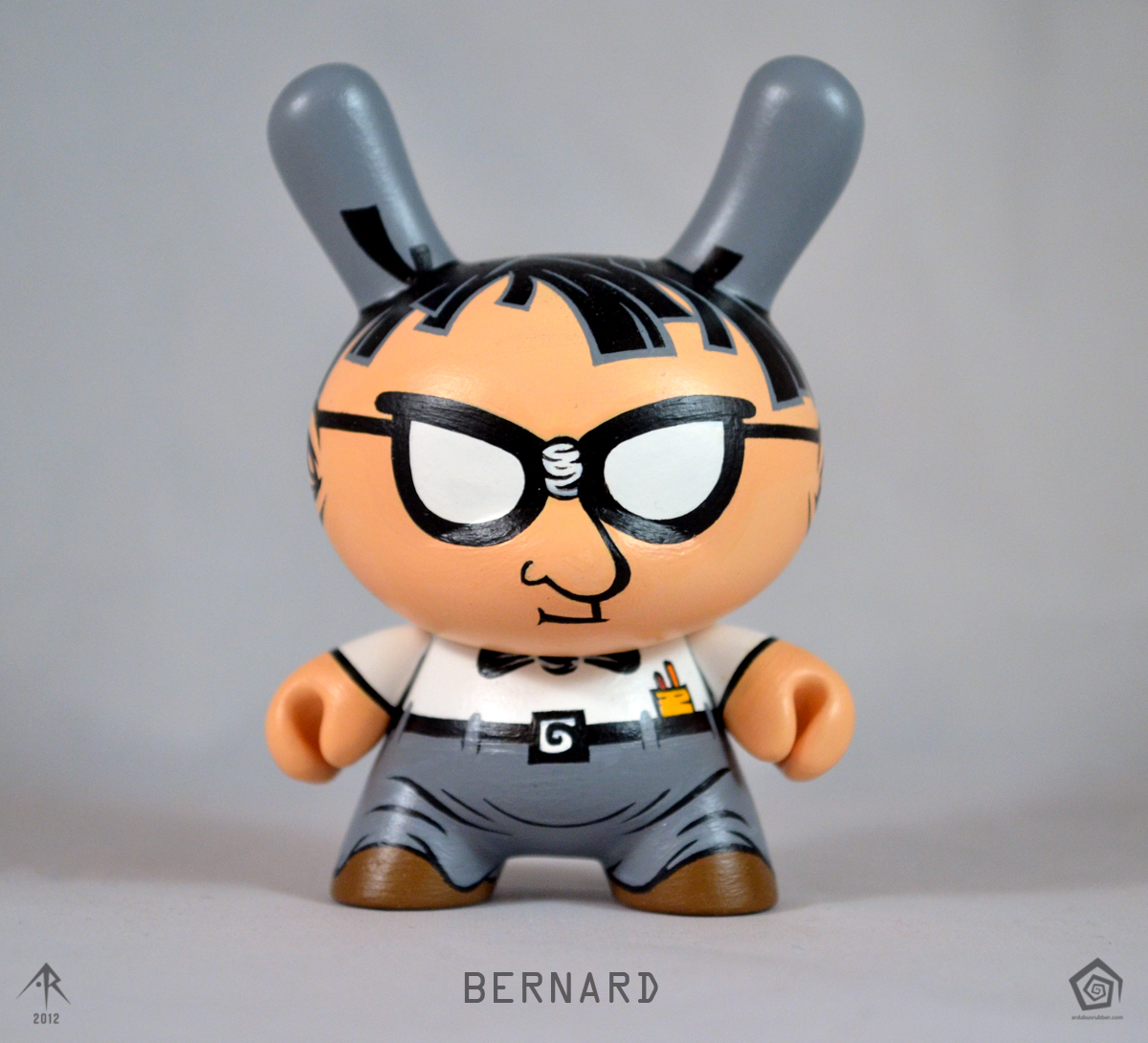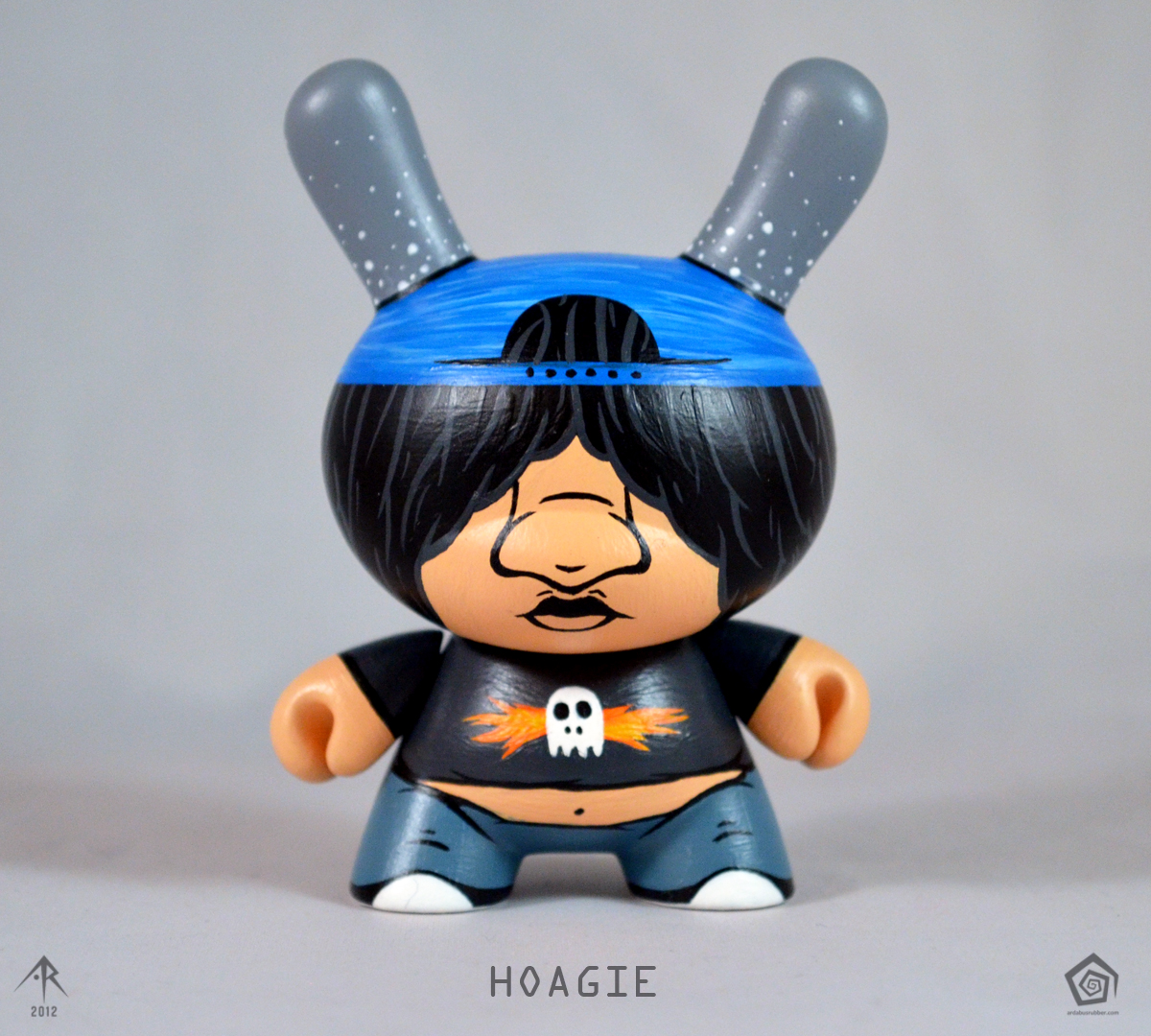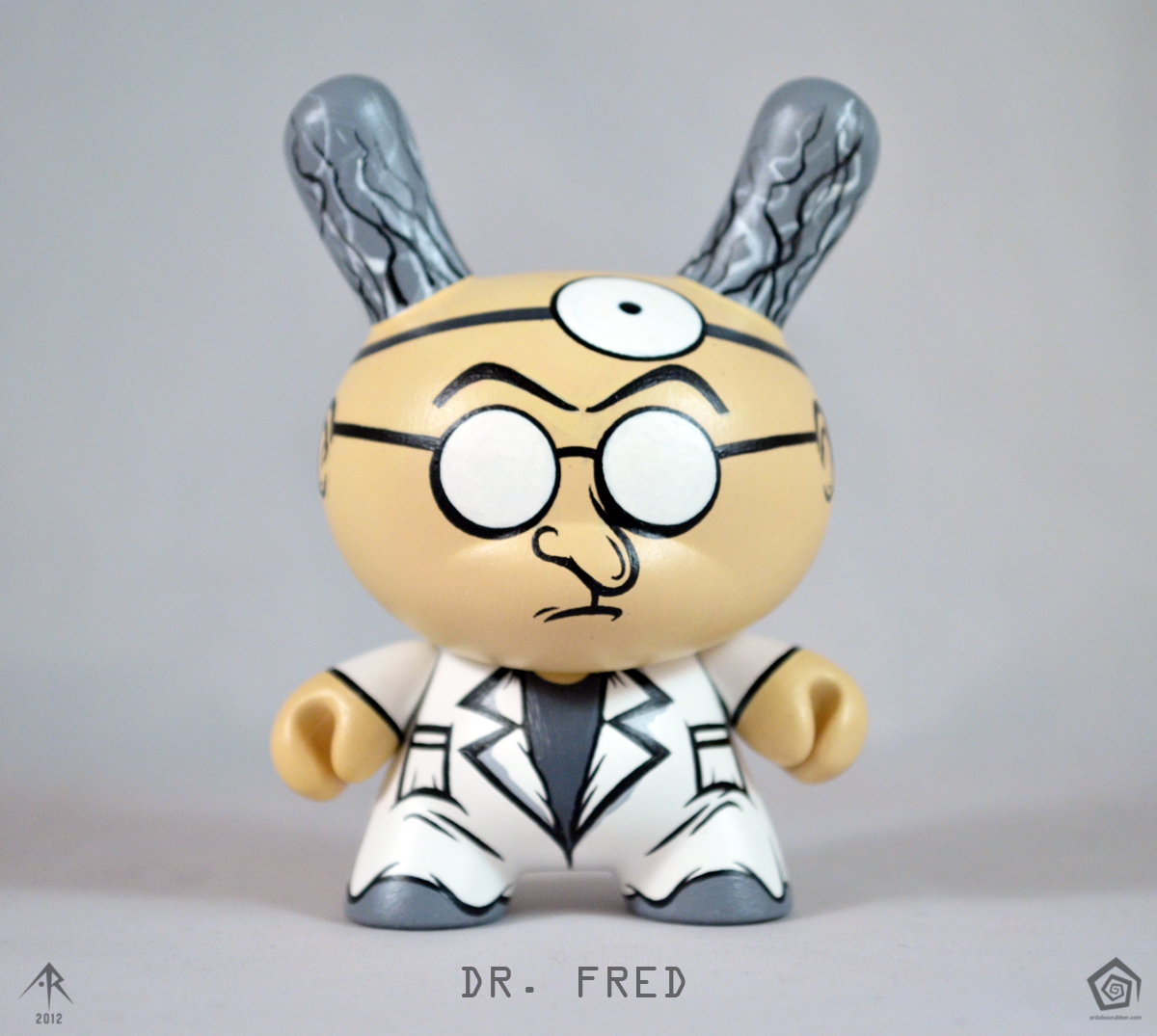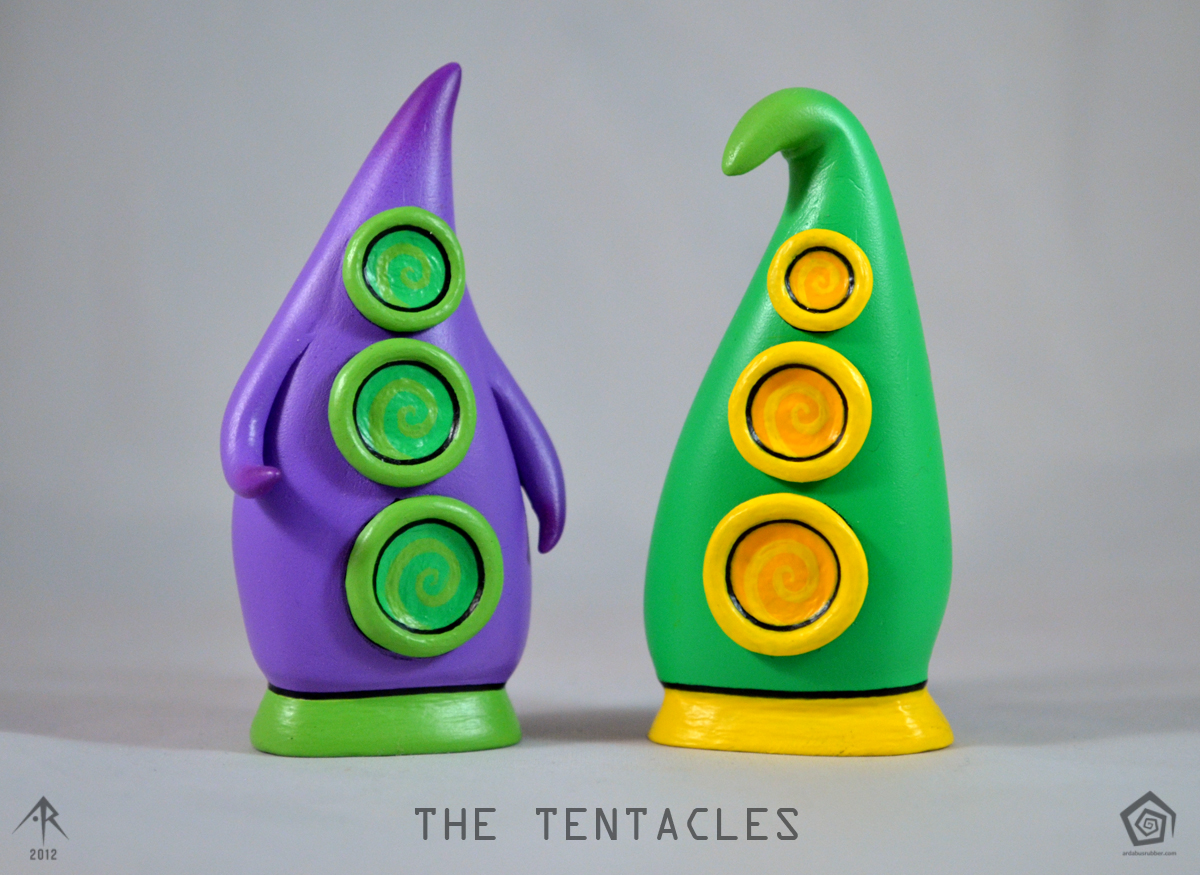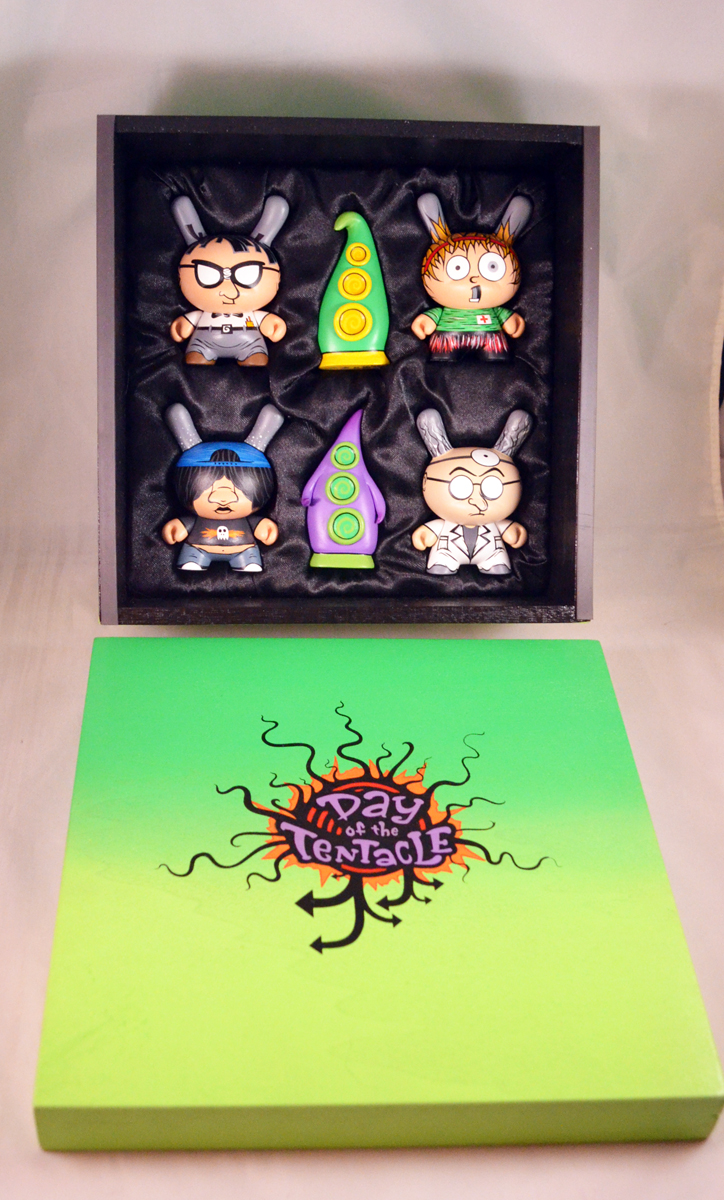 Original Game Artwork: