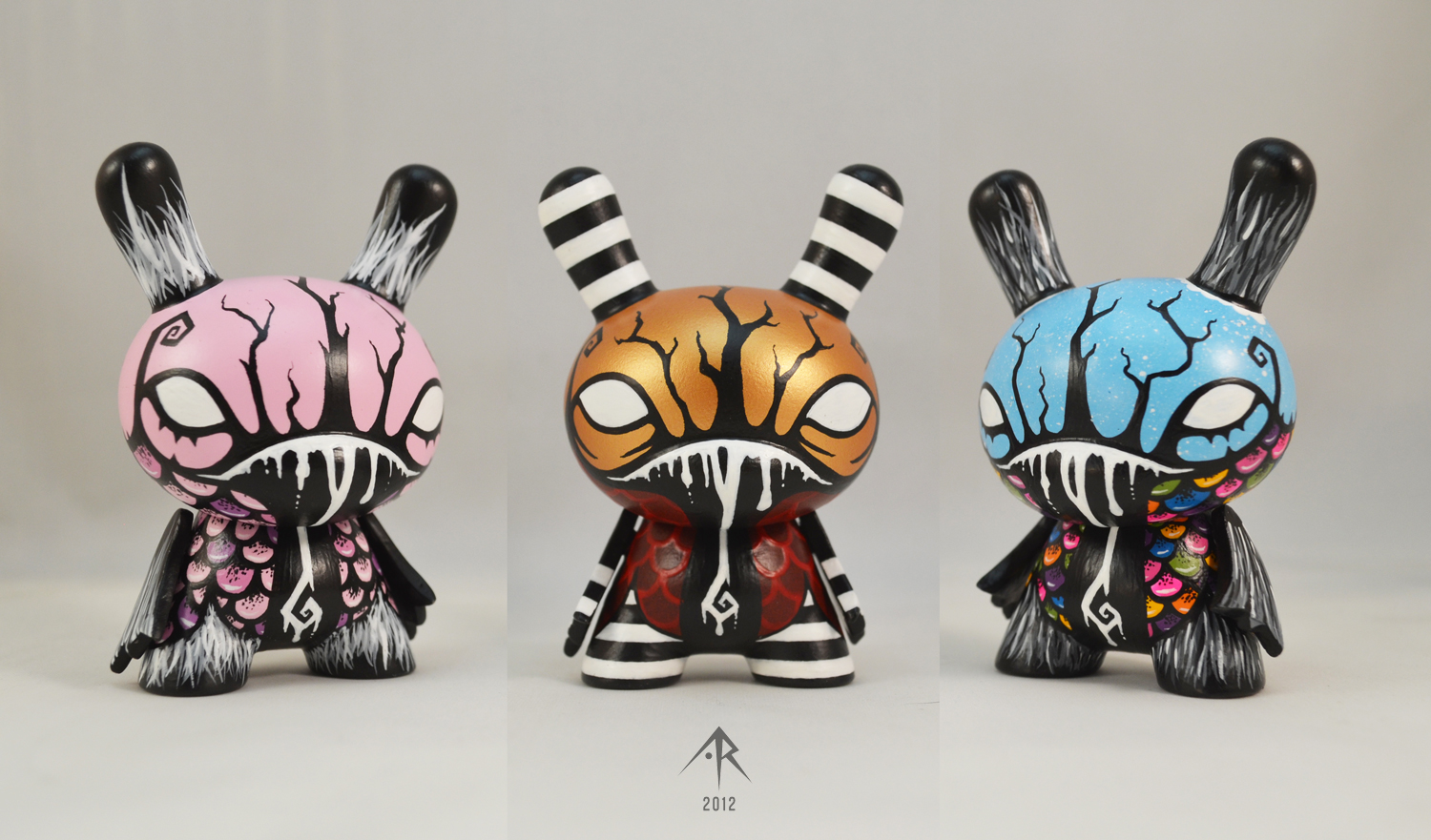 These guys are ready to take your subconscious by storm! On the left is "
Rapture
" which was requested by the collector to be in the colors of the Dok A Rupture Dunny. In the middle is "
Trainwreck
", done for a patient collector, and on the right is an OG koi dunny "
Euphoria
". All were painted with acrylics and some airbrush, and the flipper arms are made from resin. Enjoy and thanks for looking!!