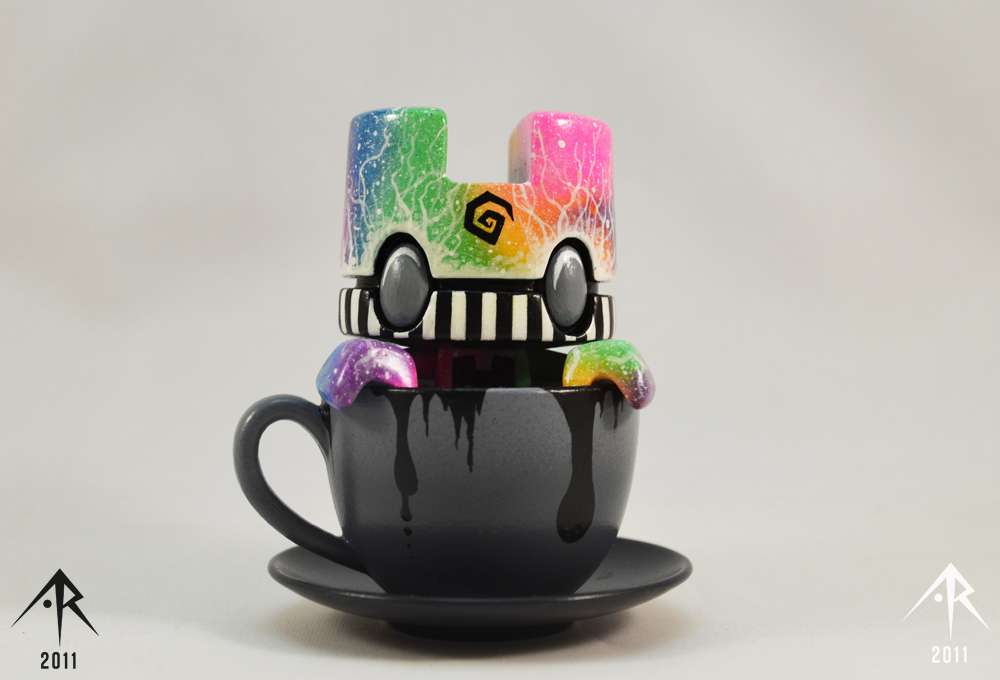 These little cups are one of my favorite small-scale toys in general, and it's about time I did up a custom one. Called "
Last Cup of Sorrow
" after the Faith No More song of the same name, it was painted with airbrush and acrylic and comes with a custom wooden window box. Original sculpt by the all around awesome
Matt JOnes aka Lunartik
.