I'm just now realizing how bad I am at keeping up my blog, considering NYCC is over and I'm just now posting this custom. So I'm gonna try and post something every day, no matter how mundane it may be. Anyways..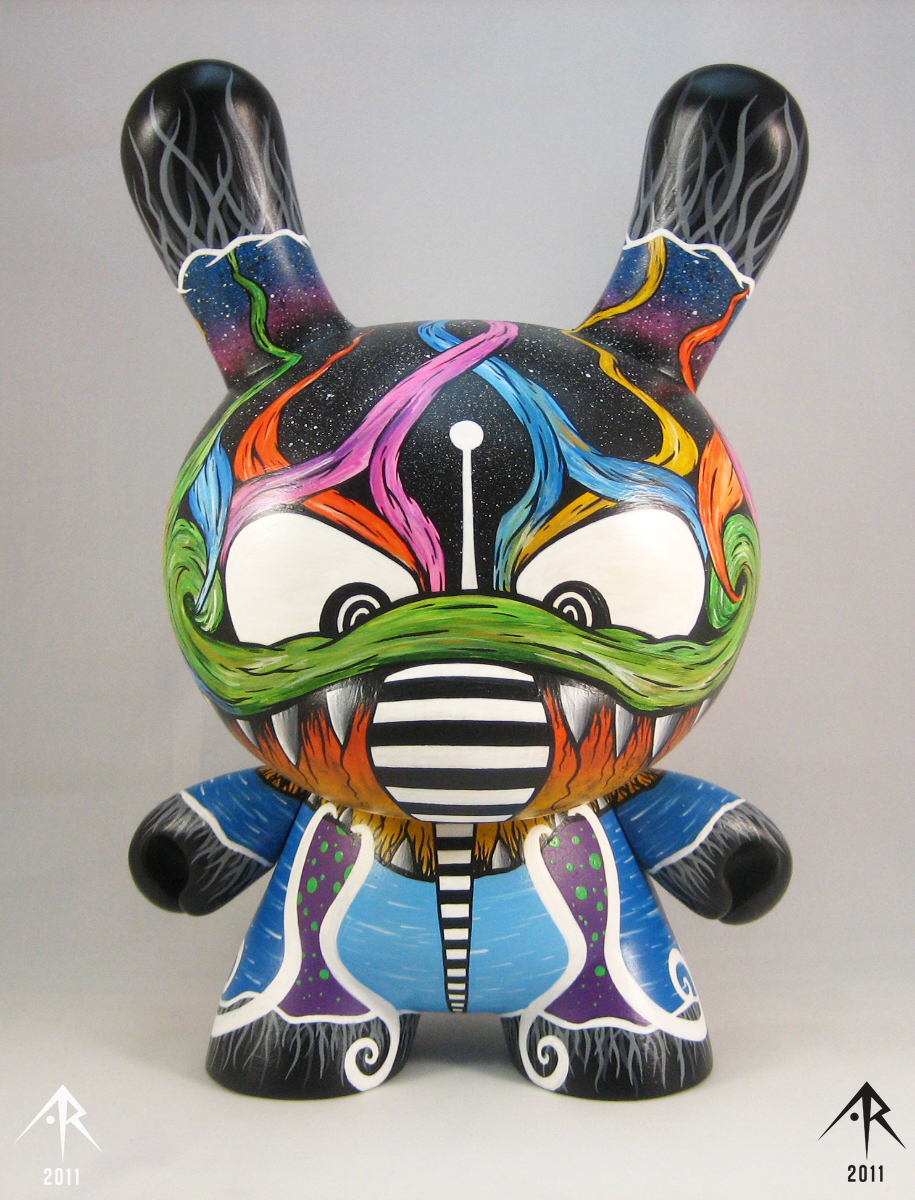 This is "
Collision
"... a custom 8" Dunny done for the
trampt.com
booth. It didn't sell and will be available in my store soon or you can contact me
here
if you wanna jump on it now. Painted with acrylics and some airbrush, and it's a one-of.