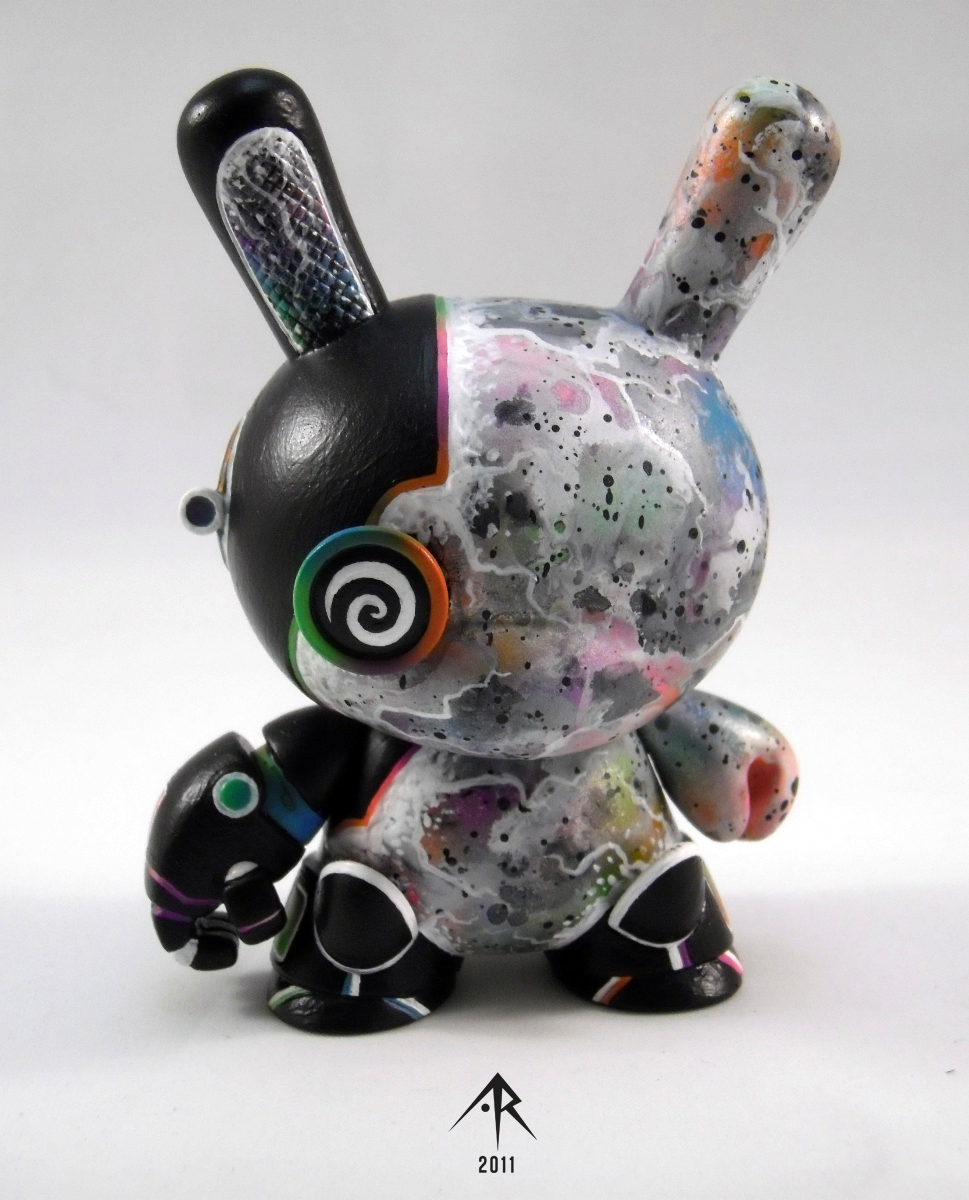 Well I've been lagging on my blog posts this month so it's time for a few updates. Got some great shows coming up and also a few canvas paintings in-between the customs too! First up is another custom Chuckboy Dunny; "
Lazarus Go Home
". Painted with acrylics and some airbrush, this was a commission and it was inspired by the novel "
Naked Lunch
" just like all my other customs on this sculpt. The collector wanted a combination of all my Neon Imposter Dunnys in one, and this is the result!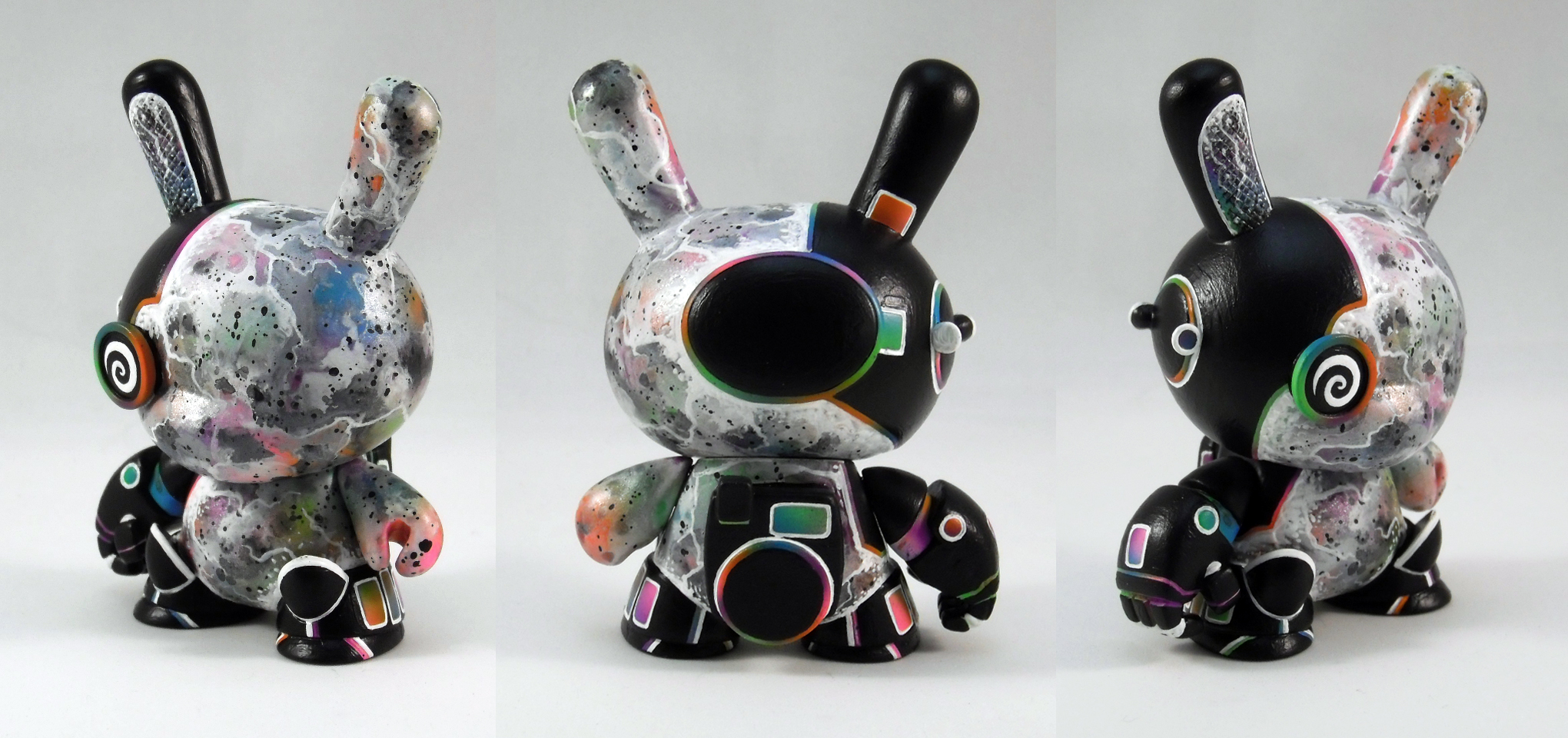 This one also came with a custom wooden box to match: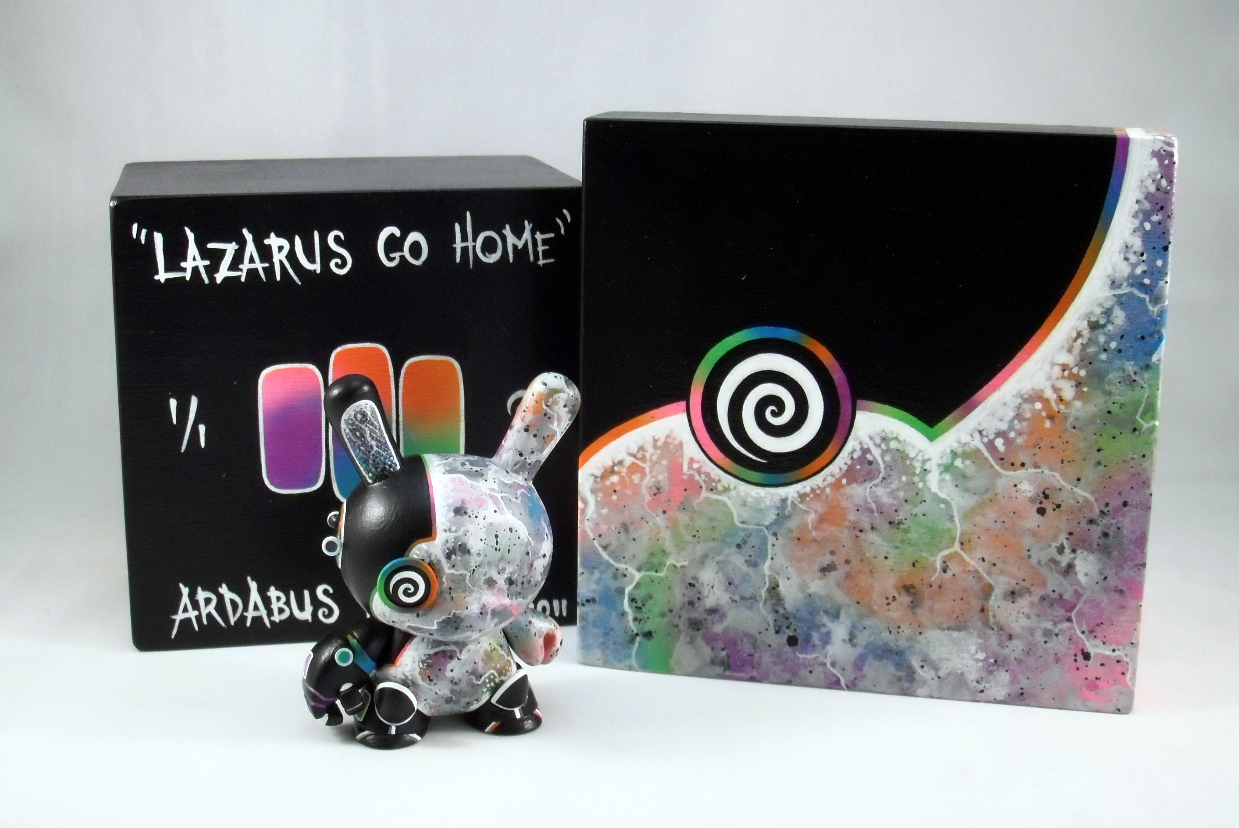 Thanks for looking, and if you are interested in a commission then contact me
here
or check out my
store
for other customs and artwork!!