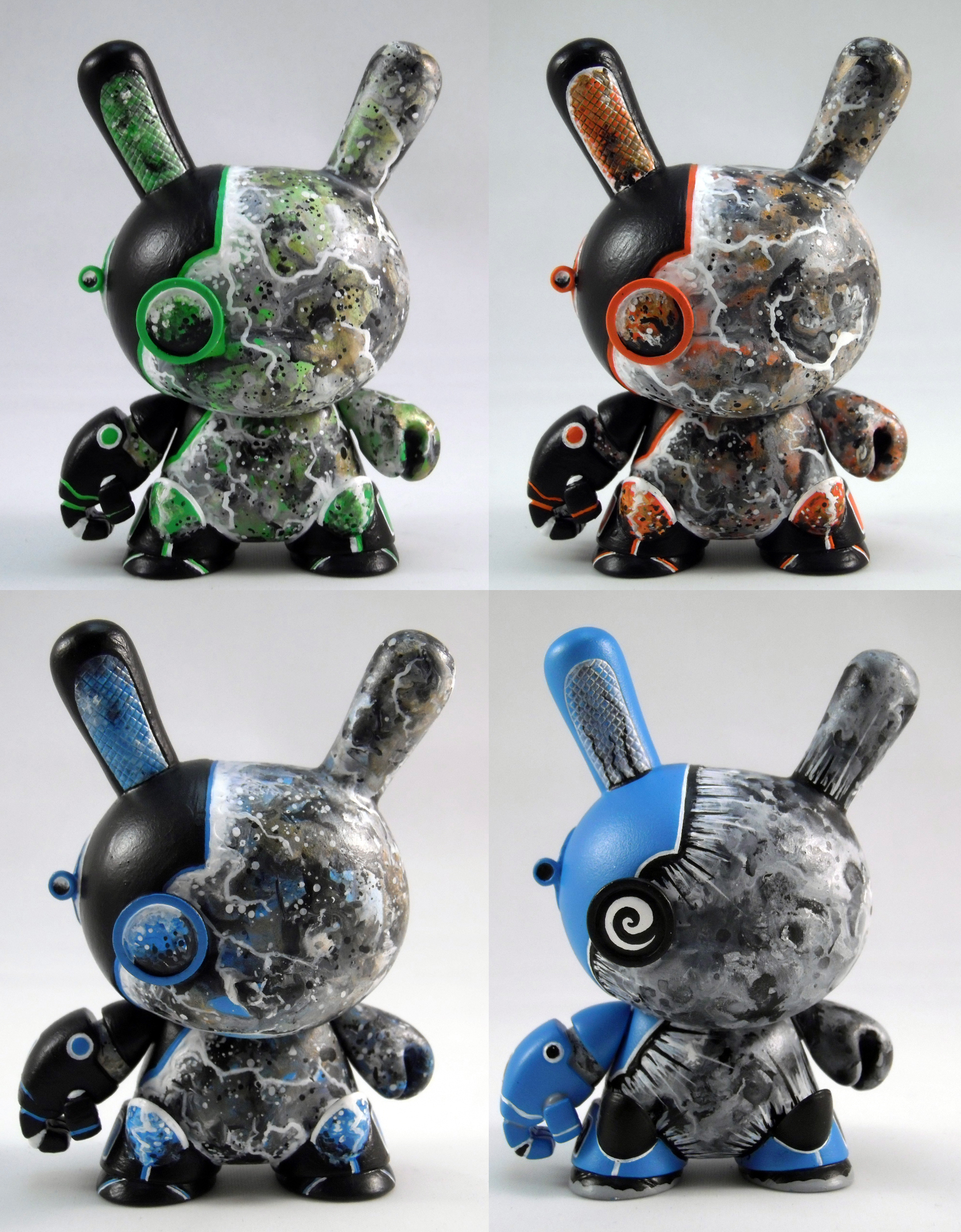 The Neon Imposters are almost here! I've had to bump the drop date twice now because these guys had to wait for some commissions, but they are well past due so here is a little preview! There are 10 dunnys total, each one is 1/1. Here is a breakdown of the colors:
1. Blue Invert (pictured, bottom left)
2. Green Invert (pictured, top left)
3. Orange Invert (pictured, top right)
4. Purple Invert
5. Pink Invert
6. Blue (pictured, bottom right)
7. Green
8. Orange
9. Purple
10. Pink
Each one comes in a hand painted wooden box lined with satin. Release date has been changed to FRIDAY MAY 27th @ 10AM PST. And I won't change it again, I promise :) Thanks for waiting everyone!